About Us
TIA is the leading Turbine Aircraft Operation in the Bahamas. With a diverse fleet of business jets available our worldwide reach provides residents, tourists and businessmen with first class travel services that are readily available. As the only Bahamian operator to have implemented an IS-BAO compliant Safety Management System and Wyvern Registration our standards meet, and in many cases exceed, all local and international safety requirements. We take pride in the presentation of our planes and look forward to welcoming you onboard. If you have any more questions please feel free to give us a call and we will be more then happy to assist you.

FAST
Our staff take pride in getting quotes back to you as quickly as possible, ask us for a quote today!

SAFE
TIA is IS-BAO Compliant, Wyvern Registered and all of our Pilots at PASS Ready!

RELIABLE
We strive to be consistent, delivering the same excellent results each time, we become a partner you can count on.
Our destinations are as varied as your needs, with thousands of airports around the world our planes get you closer to where you want to be, in less time and no hassle. If you need to get somewhere our planes can't reach, our competitive broker rates through our established networks are sure to find you the right plane for the right price. Give us a call today to discover how easy travel should be.
Thinking about visiting Havana? We travel to the island nation countless times each year, and have learned all of the best places to go and sights to see. We can arrange tour guides, hotel rooms, ground transportation, visas and more through our Cuban based travel partner. Ever wonder what you were missing out on? Contact us to find out!
THE CHOICE IS YOURS...
OUR FLEET
Picking the right fleet is crucial to accomplishing your trip in a safe and efficient manner. The comfortable leather interiors of our fleet have all been refurbished in the last 2 years and still have that new plane smell. United States FAA and Bahamian CAA Certified Repair Stations and Mechanics maintain our aircraft inline with their manufactures approved maintenance manuals. We take great pride in delivering a comfortable, safe and memorable experience and look forward to welcoming you onboard.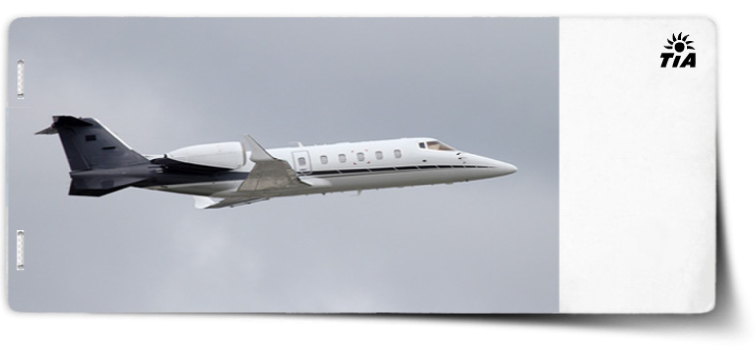 The Learjer 60 mid-size business jet combines high reliability and leading class cabin comfort to ensure that your flight is smooth, and easy. The combination of range, speed and interior amenities have made the Lear 60 one of the leading business jets in the world. Sit back, relax and enjoy the spacious cabin with up to 7 passengers while you cruise effort- lessly above the weather thanks to the aircrafts high service ceiling. The aircrafts additional features include a mini- gallery fully stocked with snacks and beverages and a fully enclosed lavatory, with a vanity stocked amenities to arrive refreshed.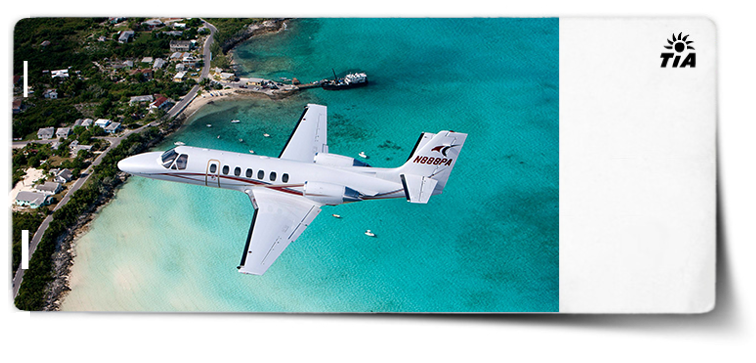 Need to get in and out of limited runway space? Look no further then the Citation Ultra, built on the proven design of the Citation 500 series our Citation Ultra features a long spacious cabin with room for up to 7 passengers with a club seating arrangement. The Citation is perfect for trips to the Islands, Cuba and throughout the region. Each flight comes with a stocked galley and a flight phone allowing you to stay refreshed and in touch while travelling. Our Citation Ultra is perfect for those seeking to travel in comfort while getting the best possible rate available.
PRICES
Get in touch with us for q auote on a specific journey or for more information. Our team will give you an answer within 24 hours.
The best trip is the one yet to come
- you
CONTACT
Please contact us today so we can discuss your needs and wishes, our team is here to help you.